Meet the Team
Dr. Beth A. Prieve, Ph.D., CCC-A, licensed audiologist in the State of NY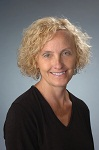 Dr. Prieve completed her Bachelor of Science degree in Speech/Hearing Science in 1981 and pursued a masters degree in Audiology in 1983 at the University of Minnesota.  In 1989, Dr. Prieve obtained her Ph.D degree in Audiology/Hearing Science at the University of Iowa, and continued on to a post-doctoral fellow in 1990 at the Boys Town National Research Hospital.
Dr. Prieve began her career at Syracuse University in 1990 as an assistant professor and transitioned to her present position as a professor for the Communication Sciences and Disorders department, where she teaches a number of courses as part of the Audiology doctoral program.
Dr. Prieve began her career as a hearing scientist with focus on anatomy and physiology and physiological measures of auditory function.  This focus merged with her passion for pediatric hearing science which led to her well recognized reputation in pediatric audiology.  She is well known in the community and holds affiliations with SUNY upstate medical hospital and Crouse hospital.
ASHA fellow
Executive board member of American Auditory Society (AAS)
Member of AAA
Member of International Society of Audiology
Member of Acoustical Society of America
Affiliate staff member of Crouse hospital
Voluntary assistant professor in Otolaryngology and pediatric departments at SUNY Upstate medical center

Member of neuroscience concentration at Syracuse University

Member of Graduate Faculty Organization at SUNY Upstate medical center
Syracuse University (Course Titles):
Pediatric Audiology
Basic Clinical Audiology
Advanced Clinical Audiology
Instrumentation in Speech Pathology and Audiology
Hearing Disorders
Electrophysiological Measures of the Auditory System
Hearing Loss in Infants and Toddlers
Objective Measures of Audiology
Early Assessment and Intervention for Hearing Impaired Children
Evoked Response II
Current Research in Audiology and Speech Language Pathology
Auditory Anatomy and Physiology
Dr. Stefania Arduini, Au.D., CCC-A, registered member of CASLPO, licensed audiologist and hearing aid dispenser in the State of NY and the province of Ontario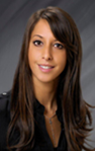 Dr. Arduini obtained a Specialist degree in Linguistics at the University of Toronto in 2006 and completed her doctorate in Audiology at Syracuse University in 2011.  Her training at the Tripler Army Medical Center in Hawaii sparked her interest in electrophysiological and vestibular audiology while working as part of the concussion clinic providing audiologic and vestibular diagnostic/rehabilitation services to soldiers returning from overseas with traumatic brain injuries.  This led to her managing a vestibular audiology clinic in Mississauga, Ontario for pediatric and adult populations.  She is currently serving as Project Manager for the BABY EARs National Institutes of Health research grant, the most current study from the Syracuse University Pediatric Audiology Laboratory, in collaboration with Vanderbilt University.  Dalso works as an adjunct lecturer at Syracuse University, having taught the electrophysiology and pediatric audiology classes in the audiology doctoral program.
Dr. Hammam Abdulkarim S. AlMakadma, Au.D., CCC-A, licensed audiologist and hearing aid dispenser in the State of NY, Ph.D. candidate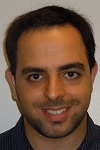 Dr. AlMakadma completed a Bachelor of Science degree in biology and chemistry at Trent University in 2004 and obtained his doctorate in Audiology at Syracuse University in 2011.  His clinical training took place at Weill Cornell Medical College Hospital in New York, involving the diagnosis of hearing loss in adult and pediatric populations.   His interested in middle-ear measures and otoacoustic emissions led him to pursue a Ph.D. through Syracuse University, working with infant populations and newborn hearing screenings.
While in pursuit of his Ph.D. Dr. AlMakadma serves as a part-time clinician at the Gebbie Hearing Clinic at Syracuse University and teaches hearing science classes at the undergraduate and graduate levels.
Serena Hashem, Au.D student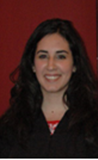 Serena completed a Bachelor of Science degree in biomedical science at University of Ottawa in 2014.  She is currently in her second year of her doctoral degree in Audiology.